Published on
VIDEO: You Have ONE Job to Do...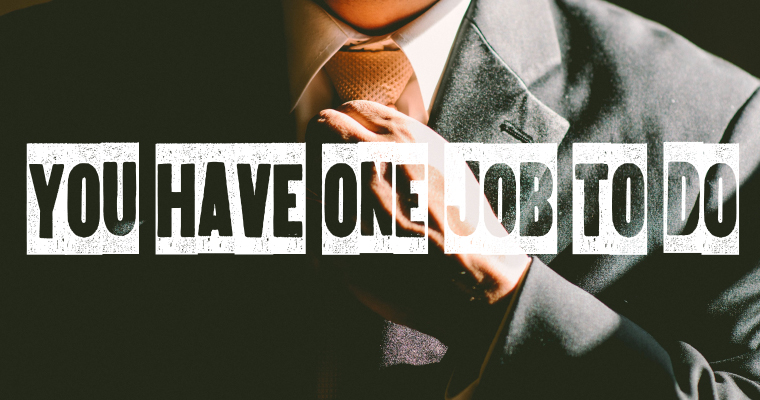 Authors

Name

Pete Wilson
Deep inside every follower of Jesus is a desire to have a visible, lasting impact in the world. You want to produce fruit. You want your life to matter. You want your life to count for something great. This desire for lasting impact is not our idea; it is God's. In
John 15
, Jesus announced that He chose and appointed us to bear fruit:
John 15:4 Remain in me, and I will remain in you. No branch can bear fruit by itself; it must remain in the vine. Neither can you bear fruit unless you remain in me.
There's just one thing a branch is supposed to do. Did you catch the word that kept coming up? It's "remain." I love the older translation of this word: abide. Here is your job. From one moment to the next, keep receiving this unceasing flow of life and nourishment and love from God. And if you abide, or remain, the fruit will come. But, if you don't stay plugged in, if you allow your life to be dominated by the noise and directed by the busyness, transformation will never happen and you will never walk to this rhythm Jesus has for you.  
You have one job in your spiritual life: Abide.